MACH4METAL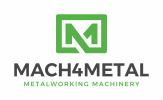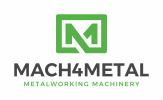 MACH4METAL aus Babberich:
Mach4Metal, spezialisiert in Großmaschinen Zerspanung - und Blechbearbeitungsmaschinen kauft und verkauft gebrauchte Metallbearbeitungsmaschinen wie Abkantpressen, Blechscheren, Schwenkbiegen, Laserscheidanlagen, Drehmaschinen, Drehbänke, Fräsmaschinen, Portalmaschinen, Schleifmaschinen, Bohrwerke, Eckold Kraftformer. Auf unserer Internetseite finden Sie mehr Informationen über uns und unsere Maschinen. Wir haben viele Maschinen wie Skoda Drehmaschinen, Bohrwerke, Eckold Fraftformers, Deckel Maschinen, Mazak CNC Maschinen, Trumpf Abkantpressen, Amada Laser sowie Blechrundbiegen von Häusler, Davi, Stölting auf Lager . Auch konventionele Drehmaschinen von Weiler, VDF Boehringer DUE, Heyligenstaedt, Wohlenberg finden Sie bei uns. Wir haben duchgehend eine große Auswahl von T-Nuten Aufspannplatten auf Lager.

Auf unserer Webseite finden Sie unseren aktuellen Lagerbestand


Mach4metal B.V.
Herr MACH4METAL MACH4METAL
Transito 21
6909 DA Babberich
Niederlande
Niederlande
---
Weitere rechtliche Angaben
Article 1 Definitions
The terms used in these general terms and conditions are defined as follows:

General Terms and Conditions: the Terms and Conditions listed below
Seller: MACH 4 METAL B.V.
Buyer: Any natural or legal person who purchases Products from Seller, or with whom Seller enters into an Agreement, or with whom Seller is currently negotiating in order to enter into an Agreement.
Products: All goods Seller will supply or has supplied pursuant to the Agreement.
Quotation: The offer made by Seller.
Agreement: Any Agreement with regard to the sales and delivery of Products by Seller, any supplement or alteration to said contract, as well as all legal acts in the preparation or for the execution of the Agreement.
Parties: Seller and Buyer are jointly referred to as the Parties.

Article 2 Applicability
1. These General Terms and Conditions apply to all (price) Quotations Seller makes and all Agreements between Parties.

2. Seller explicitly rejects all alterations and/or additions to these General Terms and Conditions, unless they were validated and accepted in writing. Furthermore, Seller explicitly rejects the applicability of Buyer's Sales Conditions and/or general terms and conditions, unless these were validated and accepted in writing.

3. Should one or multiple provisions, or parts thereof, as recorded in these General Terms and Conditions be nullified or be determined to be invalid in any other way, this will not affect the validity of the other general terms and conditions. In that event Buyer is obligated to agree to one or multiple substitute stipulations, which will resemble the original provision(s) as closely as possible in both purpose and tenor.

Article 3 Establishment of the Agreement
1. Any Quotations and (price) tenders made by Seller shall remain free of engagement. Seller may revoke its Quotations at all times, even when a fixed acceptance term is listed in the Quotation. Buyer's request for a Quotation or the placement of an order without prior Quotation, will be regarded a request for the production of a Quotation.

2. Data as well as information which are included in Quotations, images, catalogues, technical drawings, advice, and any other provided - subsequent - information, explicitly do not bind Seller.

3. All intellectual property rights with regards to the drawings and/or images presented as part of the offer, rest with Seller. Buyer is not allowed to multiply, publicise or copy any images or drawings without prior written permission.

4. Agreements are established by either an order confirmation or an invoice (should this precede the order confirmation) sent by Seller to Buyer.

Article 4 Prices
1. Prices are expressed in Euros and are, unless otherwise specified, exclusive of VAT, other taxes or surcharges, packing/packaging, and transport costs, as it is where it is.

2. Should one or more of the cost factors be altered after the date of the Quotation but before delivery, Seller is entitled to adjust the agreed on price accordingly, this also applies to binding quotations.

Article 5 Payment
1. Payment shall be made within 48 hours after the invoice date, unless otherwise agreed in writing. Payment should be effectively made in the agreed upon currency. Buyer cannot claim settlement and/or deferment.

2. Prior to the observance of its obligations pursuant to the Agreement, Seller is entitled to request proper security to support Buyer's payment obligations. Buyer's refusal to provide the requested security entitles Seller to annul the Agreement(s) in writing or - as is its prerogative- to suspend its obligations.

3. Should Buyer not make payment within the agreed on term, he is deemed to be in immediate default which entitles Seller to increase the amount due with either a default interest of 5% per month or the statutory commercial interest rate under article 6:119a BW (Dutch Civil Code), starting on the invoice date (a part of the month counting as a whole), of the gross invoice amount up until the time of full payment.

4. Should Buyer not meet its (payment)obligations, he is obligated to reimburse all (collecting)fees to Seller.

5. In contravention to paragraph 1, payment will be immediately due when the agreed on price (or part thereof) is not paid promptly, when Buyer is in a state of bankruptcy or equal circumstances, requests moratorium, when legal restraint or administration is requested, or when any attachment is placed on Buyer's property or receivables.

Article 6 - Delivery
1. The delivery period provided by Seller is indicative only. The exceeding of the delivery period will not lead to Seller's liability without factual proof of default.

2. Delivery of the Products will be made, unless otherwise agreed, ex works. The Products are deemed to be delivered once they have been offered by Seller to Buyer at the agreed on time and location for the first time.

3. Buyer is obligated to take possession of the Products on the agreed on time and place. Any transportation, storage or additional costs relating to Buyer's not (timely) taking possession of the Products, will be at Buyer's expense.

4. The risk of the Products transfers, regardless of the actual delivery, to Buyer upon the conclusion of the Agreement.

5. Should Buyer request delivery prior to the lapse of the agreed on delivery time, and to the extent to which such is feasible, all subsequent additional costs Seller incurs are at Buyer's expense.

Article 7 Retention of Title and Claims
1. The ownership of the Products only transfers to Buyer, regardless of the actual delivery, after all claims Seller has pursuant to the Agreement or any other agreement, on Buyer in exchange for the delivered or deliverable Products, as well as claims with regard to any default in the execution of said agreements, have been settled.

2. Buyer is not entitled to transfer, pledge, encumber, process or in any way dispose of any Products still belonging to Seller, with the exception of actions which are part of Buyer's normal work or company practice.

3. Should Buyer fail to meet the obligations pursuant to the Agreement or otherwise, or should reasonable doubt arise to his doing so in the future, Seller is entitled to remove, or have removed, from Buyer or third parties keeping said Products in storage for Buyer, the delivered Products on which the abovementioned retention of title applies. Buyer is obligated to cooperate with this process in any way.

4. Buyer is obliged to insure any Products delivered under retention of title and to keep them insured against fire, explosion and water damage and against theft and to present the insurance policy for inspection on Seller's first request.

6. Upon buying, the buyer must inspect the products, after buying the complete risk will go over to the buyer, products are sold: 'as is, where is '

7. Seller is entitled to start its own investigation into the nature, size and cause of the complaint. Under penalty of lapse of his right to claim, all Products relating to the claim made by Buyer, should be carefully stored and be presented to Seller upon first request or be send back to Seller.

8. Claims cannot be made should the defects be caused by everyday wear and tear.

9. Claims cannot be made with regard to defects caused by any external causes and/or Buyer's actions or failings. In particular, although not exclusively, claims cannot be made should the defects be caused by improper or careless use and/or storage; heavy loading or unprofessional maintenance; repairs, alterations or removal carried out without explicit approval; non-compliance with the user and maintenance guidelines.

10. Claims cannot be made when the fact that the product does not meet its expectation is the result of any government requirements with regards to the nature or quality of the applied construction or materials. In the event of a change in the current technical opinions in the work field or to the relevant government requirements, a default cannot be attributed to Seller solely on that basis and Buyer is not entitled to make a claim solely as a result of this.
Should Buyer make a claim in compliance with the aforementioned, and should this claim be deemed just by Seller, Seller shall, as is its prerogative, determine whether to replace the affected goods or their affected parts, or reimburse them.

Article 8 - Force Majeure
1. Seller is not obligated to observe its obligations should he be hindered as a result of circumstances beyond his control for which he cannot lawfully, legally or socially be held accountable.

2. In these General Terms and Conditions force majeure comprises of all it includes pursuant to law and jurisprudence, as well as all external causes, whether foreseen or unforeseen, on which Seller has no influence, yet which prevent Seller from meeting his obligations, for instance, though not limited to, strikes at Seller's company.

Article 9 Liability
1. Buyer is entitled to inspect the Products for any defects prior to purchase. The Products are sold and delivered 'as is, where is' at the time of the sale, without any warranty and with the exclusion of the provisions listed in article 7:15 and 7:17 BW (Dutch Civil Code), unless explicitly agreed otherwise. Therefore, Seller is not liable for any known or unknown defaults.

2. Seller is not liable towards Buyer with regard to the presence or absence of a CE marking.

3. Seller is not liable for any direct or indirect damage Buyer suffers, explicitly including although not limited to a loss of profits, loss of income, costs incurred during laying up, consequential loss, bodily injury, all forms of financial loss, as well as any claims by third parties, save in the event of intent or conscious recklessness on the side of Seller or by anyone part of Seller's management.

4. Furthermore, any liability Seller might have in any circumstance, is limited to the damage covered and actually paid out by its insurance company with a maximum of the covered amount in such events.

5. Moreover, Seller shall, without prejudice to the abovementioned, never be held to any reimbursement of damages in the event the amount of the damage exceeds the amount invoiced by Seller for the Products to which the damage directly relates, exclusive of VAT and any other government levies.

Article 10 Disputes and Applicable Law
1. Dutch law shall exclusively govern all Agreements between Parties which are subject to these General Terms and Conditions. The application of the Vienna Sales Convention is expressly excluded.

2. Any disputes between Parties will be filed with the competent judge in the Arnhem district (in the Netherlands).
Weitere gebrauchte Maschinen entdecken
Dieser Händler wurde erfolgreich verifiziert und ihm wurde das Maschinensucher-Vertrauenssiegel verliehen.
Aktuelle Kleinanzeigen & Top-Angebote:
Anfrage an MACH4METAL senden:
Gebrauchtmaschinen in folgenden Bereichen:
Weitere Kleinanzeigen & Maschinenangebote: